Dinner & Gift Raffle 2016
About the 2016 Dinner and Gift Raffle
Thanks to all who made it a huge success!
Our Game Night  Dinner and Gift Raffle was held on April 9th and it was a HUGE success! CHS families spent the night talking with other CHS families, eating delicious food, and winning FANTASTIC baskets, all the while helping the PSFA raise money for our students. The night would not have been possible without the generous donations from local and corporate businesses. Please keep them in mind as they have helped us help our children (see list below this letter).
We would like to thank all those who donated items, solicited ads and gifts, donated their time to help a committee, as well as the many people who came to Jumping Brook for the dinner. Special thanks go to the following for their hard work that helped make the night so successful:
Hope Raymond, Jody Sackett, Laura Anderson, Michele Hammond, Marisa Delgado, Antonietta Gibson, Carol Pardee, Joanne Boyle, Dania Bruneau, and Eric Seldner.

Thank you to the parents who helped wrap all of the beautiful baskets, helped transport gifts and set them up at the Jumping Brook Country Club, those that helped sell tickets, our runners for the night,  and those that helped us clean up at the end – thank you from the bottom of our hearts for many hands made our work much easier!
It truly was a very special night!  If you would like to be part of the planning for the PSFA Dinner and Gift Raffle next year, or maybe you already have something you would like to donate, please let us know at chsdgr1740@gmail.com. Thank you all again, for your help and support!
With much gratitude,
Lang Holtz and Caren MacConnell
Co-Chairs, Dinner and Gift Raffle
Businesses That Supported CHS Dinner and Gift Raffle – Please patronize these businesses and thank them for their support.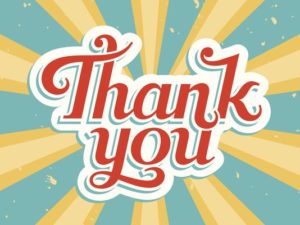 Aberdeen
Sanzio Salon
InStyle Salon
Thyme Nail Bar
Deninos Pizza Place
Town Square Diner
The Burger Shop
DeMarco's Catering & Gourmet Deli
UFrame It
Bagel Hut
Allenwood
Asbury Park
American Cup Coffee Company
Words!
Hot Sands
Silverball Museum Arcade
Uncorked
Pops Garage/Langoste Lounge
Atlantic Highlands
Avon
Belmar
Federici's on 10th
Jersey Shore BBQ & Catering
Brandl Restaurant
Federicos Pizza
Belmar
The Styling Company Salon
Don's Pizza
Stay Gold Cafe & Lounge
Taylor Hardware
Zoe Accessories Jewelry store
Bradley Beach
Vic's Bar and Restaurant
Nonno's Ristorante
Colts Neck
Colts Neck Inn Chop House
Eatontown
Earth Treasures
Monster Mini Golf
Funtime America
AW Imported Auto Parts Inc
Freehold
Hazlet
TGIF Restaurant
Red Oak Diner and Restaurant
Salerno's Pizzeria
Bertucci's Restaurant
Meridian Health and Wellness Center
Highlands
Holmdel
Amanda's Hallmark Store
Turning Point
Howell
Waterford  Outlet
Ivy League & The Chapter House Restaurant
Five Guys Burgers and Fries
Jackson
Keyport
Little Silver
Healthy Glow Airbrush Tanning
Manalapan
Manasquan
Manasquan Music and Dance
The Atlantic Club
Algonquin Arts Theatre
Neighbour and Groves Construction
Middletown
Neptune
Hole in One Bagel-Deli
Jumping Brook Country Club
Little Dog Brewing Company
Oakhurst
Shore Fit Club & Spa for Women
Shore Wellness Physical Therapy
Otto's Bar and Grill
Old Bridge
Ocean
Ocean Grove
Point Pleasant
Jenkinson's Aquarium
Carr's Driving School
Red Bank
Yestercades
Patrizia's Restaurant
Count Basie Theatre
A Time to Kiln
Wellesley Financial Planner
Rumson
Home & Land Development Co.
Pulleeze
Traveling Beach Science
Sea Girt
Fins
Miles Ahead Sports
State Tire
Shrewsbury
Chef Covas Catering
Two River Dairy
Adore Salon
Salon Indigo
Megacycle
Spring Lake
The Mill at Spring Lake
Spring Lake Theatre
Tinton Falls
Twin Brooks Golf Club
Alighn Amar Yoga
Wall
Dolcini Sweets
Perkins Restaurant
Pasch Salon
Good Sports
Dominick's Pizzeria
Princess Maria Diner
Mizuki Hibachi and Asian Bistro
Shogun Legends
Mathnasium
World Karate
Dube Realty
Not Location Specific:
Dan Pillone, Math Tutor
Floors Floors Floors
Get Social Promotions
healingyoga@verizon.net
Musicians on the Move
Traveling Beach Science
Corporate Sponsors
Applebees
Autozone
Bergen PAC
Clementon Park & Splash World
Disney Corporation
George Street Playhouse
Historic Ships in Baltimore
Just Ducky Tours
Lakewood Blueclaws
Liberty Science Center
Longwood Gardens
Medieval Times Corporation
Morey's Pier
New York Red Bulls
NJ Devils
NY Giants
NY Jets
NY Rangers
Panera Corporate
Paper Mill Theater
Philadelphia 76ers
Philadelphia Eagles
Philadelphia Flyers
Quick Check
Something Rotten the Musical
State Theater of NJ
The Shubert Organization Inc.
WAWA Corporation
Wegmans